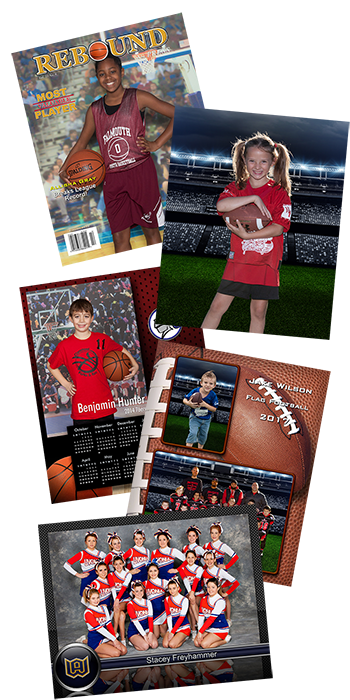 New View First™ System
How It Works
We photograph every player and collect
email and mail addresses.
We upload the images and email a direct link to the players' image.
Parents and players go online and select from
a wide variety of prints and products.
All Your Favorite Products
Prints
Groups
Banners
Memory Mates
Buttons
Magnets
Plaques
Magazine Covers
Trading Cards
No order forms
No money to collect
No crinkled photos in backpacks
No late orders to handle
Only HAPPY parents!